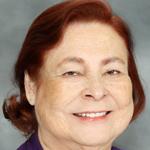 Julie Molek
Julies Tax Service, LLC


Julie Molek has been
helpful (29) times.
Julie Molek has been preparing income taxes on a professional level since 1988 and became an enrolled agent June 1998.

She is the only enrolled agent in Richland Center.

She is a member of National Association of Enrolled Agents and the 2011-2012 V.P. of WI Society of Enrolled Agents.

The EA position was created by an act of congress after the Civil War when congress recognized the need for a professional capable of assisting US citizens in their disputes with the Federal Government concerning reparations for property damage due to the war.

Duties have carried over to income tax disputes. The EA is acknowledged by all 50 states as well as US possessions.

A native of Iowa, Julie received her BA degree from Augustana College in Rock Island IL.

She received her MA from Northern Illinois University in DeKalb, IL where she met her husband, Bill.

While both degrees were in psychology and she received an internship in clinical psychology from H. Douglas Singer Zone Center in Community Mental Health, the skills are useful in representing clients before the IRS.

She is not licensed for Tax Court.
Loading...
Taxes
Questions Answered by
Julie Molek
»